Frequently Asked Questions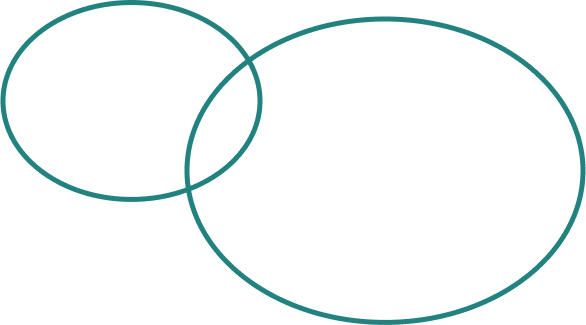 What are your office hours?
Our office hours are Monday – Thursday from 9am to 5pm
Do you offer Family Therapy, Couples Counseling, Children's Therapy?
We offer culturally-sensitive and trauma-informed counselling and psychotherapy services for individuals, couples, children, youth, and families with qualified mental health counsellors and psychotherapists.
MFSO Muslim Community Counselling Hub welcomes a diverse clientele, for couples and families dealing with various issues, such as:
● Relationship problems
● Life transitions (grief, separation, divorce)
● Difficulties in communication
● Spiritual relationship questions
● Connection and intimacy-related concerns
● Infidelity and reconciliation
● Pre-marital counselling
● Personal growth
Is their sliding scale for your services?
Our services are offered at affordable, sliding-scale rates, with subsidies available for low-income clients.

Is in-person/ online counseling services available?
We are offering counselling services both In-person and online, we also provided counselling over the phone.
Do you offer services for immigrants and refugees?
Do you offer housing?
We can offer assitance in seeking housing through our social services and our various partners.
Do you offer financial assistance services through Zakat?
Financial assistance is offered through our Zakat program partnered with the Kanata Muslim Association.
How many sessions do you offer for your conselling services?
Conselling services are individual based, and depends on the type of therapy being used.
Do you offer Social Services?
MFSO offers free social service support, crisis counselling, and referral services in English and French addressing the complexity of our clients' needs. This service draws on both MFSO's own services and our strategic and community partnerships. Our social worker offers support for personal crises, short-term mental health and psychoeducation, food security, available community resources, referrals to our counselling program and strategic partnership services, applications for energy assistance programs for low-income families, school system navigation, legal information, and other issues.

Do you offer Supervised Access Program?
MFSO does have a Supervised Access Program, supervised by our Social Worker (MSW/RSW) and administered by an experienced and vetted team of staff and volunteers, our affordable supervised access program offers a safe, neutral, and child-focused setting for children to visit with their non-custodial parent. All such visits and exchanges take place under the supervision of trained staff and volunteers. When parents separate or divorce, visits with the children, or exchanges of the children between the parents may become difficult, stressful, or problematic. Parents may prefer, or the Court may order, that a neutral third party overseas visits with children or facilitate exchanges between the parents. Our top priority is to ensure to the best of our abilities that every visit or exchange is safe and fun for the child(ren). Our staff can also provide brief and natural written statements about visits, and can intervene to ensure involved parents do not make comments that contravene our safe space regulations.

Do you offer counselling services in (Urdu, Arabic, Somali, French)?
The Muslim Community Counselling Hub offers counselling and psychotherapy in English, French, Arabic and Somali. Services are provided by Certified Counsellors and Registered Psychotherapists who are certified and accredited by recognized professional associations.